Guy's and St Thomas' Charity started working with Robin in 2019 and I am so pleased he came into our fundraising lives!
Robin is creative, responsive, friendly, always offers up suggestions and great ideas and is always so quick to make any amends needed.  We have quite a few people in various areas of the organisation that need to approve our appeals, newsletters and anything else that we do, and since Robin has come on board we now receive so many positive comments about the designs and the way everything is laid out.  Other teams have also commented on how great his work is and have started to work with him as well!  
We would very much recommend Robin, an absolutely brilliant designer to work with.
Robin is a fast, flexible, creative designer who I'd trust with any brief.
His broad range of design experience means he can turn his hand to everything from new creative concepts for a fundraising or brand campaign to smart, professional annual reports.
Quite apart from his design expertise, he's a thoroughly nice chap who's extremely easy to work with and can slot into existing teams easily.
I've worked with Robin on and off for nearly ten years, at major charity brands, and he's always my first recommendation if someone asks me for a good freelancer.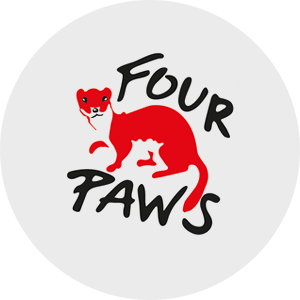 If you're looking for someone to freshen up your existing communications, or design new engagements from scratch, then look no further. 
We've worked with Robin on everything from individual giving appeals to
supporter magazines
, engagement postcards to community fundraising packs. Each one of these projects was approached with the same high standards in design and produced in a timely and cost-efficient manner. 
He's professional, personable and brings with him years' of experience at some of the UK's biggest and best loved charity brands. I recommend him thoroughly and without hesitation and would be happy to provide further references on request.
I worked with Robin to develop a learning document which communicated the results of some technical research and analysis to both technical and non-technical audiences. 
We had some quite complex quantitative findings that we wished to communicate in graphic form - with not much idea of how to do it. Robin was an excellent person to work with on this challenge- he quickly understood the content and our learning objectives, developed very clear and visually engaging graphics, and put together a beautiful document in the end. 
Robin was extremely patient and flexible throughout the entire process. I recommend him without hesitation for any communications or learning documentation.
The brief was demanding, the timetable difficult and the budget derisory, but Robin rose triumphantly to this triple challenge and gave the bare bones of my words a beautiful design.
Since publication, the cover design has consistently featured in all the positive feedback 
Marians on the Mawddach
 has received. I can't recommend his work highly enough.